Welcome To Assure eServices
Assure eServices (AeS) is a global IT Services company, provides custom software development and technology services which help customers solve their business problems. Experts in providing Information Delivery Solutions, Systems Integration and Web application development.
Assure eServices intends to develop long term relationship with customers by consistently delivering high quality, cost-effective and responsive services on-time every time.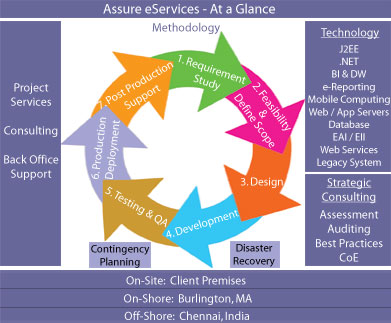 Cost-effective Development
Assure eServices works with clients, understand their specific needs and provides high quality, cost-effective services and solutions, by leveraging onsite/off-shore delivery model, which substantially reduce the software development and maintenance cost. more...